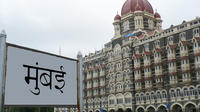 Mumbai Full-Day Shore Excursion
Ports of Call Tours
Price $27.00
This 6-hour tour of'Mumbai is designed specially for cruise travelers who want to make the most of their limited time in the city. Experience the madness and magic of Mumbai, the living city that never sleeps. See its famous attractions including'Dhobi Ghat, Hanging Garden, Mani Bhavan, Marine Drive and the Gateway of India. Drive past the High Court, Prince of wales Museum, University and Flora fountain. Visit Victoria terminus now CST. The idea behind the tour is to see Mumbai from an insider's perspective. From bazaars to temples, you will experience the real spirit of Mumbai.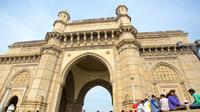 Mumbai Shore Excursion: Full-Day Mumbai City Highlights Tour
Ports of Call Tours
Price $150.00
Mumbai'is considered the commercial capital of India and a cultural center with the moniker City of Dreams. During this 9-hour shore excursion, discover some of the city's most popular'attractions including the Gateway of India, UNESCO-listed Chhatrapati Shivaji Terminus (CST), Mahatma Jyotiba Phule Mandai market, Marine Drive, and the Hanging Gardens. Also visit Mani Bhavan, which highlights Gandhi's life; Dhobi Ghat, an open-air laundromat in Mumbai; Haji Ali Dargah, the tomb of a'Muslim saint; and the Prince of Wales Museum. Entrance fees not included.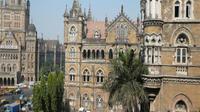 Private Mumbai Full-Day Shore Excursion
Ports of Call Tours
Price $145.00
During your Mumbai shore excursion, create your own tour'as per your preferences and interests. Your itinerary can be a mix-and-match of historical monuments, religious attractions or something closer to nature. There is something for everyone, be it a child, adult or elderly. Delve into Indian history at the Elephanta Caves, admire an impressive arch representing as the gateway to Mumbai, indulge in some off-beat sightseeing at the washermen's creek (Dhobi Ghat) or just go on a nature walk at the esplanade, or visit all - in a single day. Choose up to 5 sites in total. Please note that accordingly a route will charted out, keeping in mind opening-closing time, proximity, travelling time and peak periods.